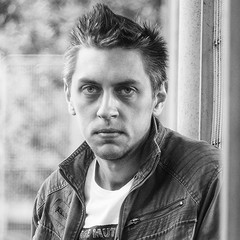 Igor Isachenko
3D artist at HappyMagenta
Minsk, Belarus
Summary
3D modeler / texture artist. I create models and assets for games and AR (low and high poly modeling, UV layout, PBR and classic textures, as well as baking all the necessary maps). Also familiar with classic rendering. I use 3Ds Max, Maya, ZBrush, Substance Painter, Unreal Engine, KeyShot and some other programs in my workflow. Know Unity basics (import models, setting textures, materials and lighting).
Skills
3D Modeling
Low-poly Modeling
High-poly Modeling
Texturing
3D Visualization
Rendering
Software proficiency
Experience
3D Artist at HappyMagenta

Minsk, Belarus

Hardsurface modeling and texturing for mobile games.

3D Artist at LiveLabels

Minsk, Belarus

November 2018 - February 2018

3D modeler / texture artist. Modeling and texturing assets and simple characters for AR projects, UV layout, create and bake maps, export and optimize models and textures for Unity.